Home
›
Demos
Automating Invoice Creation using Automation Anywhere's Smart Recorder feature
edited July 2018
in Demos
During Extra Technology's recent Automation Anywhere RPA event in London, I presented a feature which shows how easily we can automate invoice generation, making use of Automation Anywhere bots. Specifically using AA's Smart Recording feature.
This video shows how we can 'robotise' an end to end process easily using AA: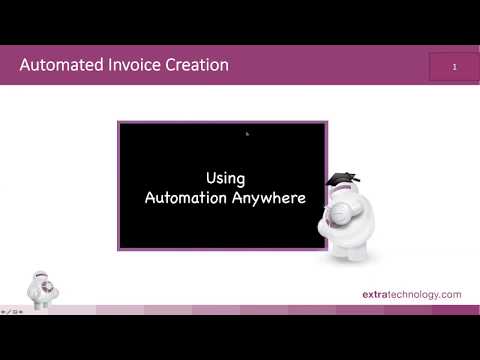 To jump straight to the use of Automation Anywhere's Smart Recorder, please skip to 2:50 which shows the use of Smart Recorder to fill in details in a Microsoft Word Template.
If you have any questions, please feel free to comment below and/or contact me on this forum.